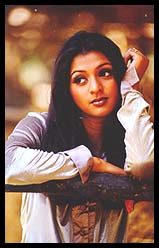 Femina Miss India 2000 :-
Miss Universe 2000: Lara Dutta, Bangalore
Miss World 2000: Priyanka Chopra, Bareilly, U.P.
Miss Asia-Pacific 2000: Diya Mirza, Hyderabad
Finalists
1. Gayatri Jayaraman, Chennai
2. Lakshmi Rana, Mumbai
Semi-finalists
1. Savy Savita Myne
2. Waluscha Sousa, Goa
3. Madhavy Raj
4. Smriti Srivastava
Top 15:
Sandhya Shetty, Ishani Sharma, Tulip Joshi, Yogini Nath, Deepika Motwani, and Ishita Arun Bajpai
---
Other titles :-
Miss Tamil Nadu :- 1997 Gayatri Jayaraman
Miss South India :- 1998 Gayatri Jayaraman
Gayatri Jayaraman
(Source : Cinema Express, September 1-15, 2002)
I like : The Camera
I dislike : Those who try to deceive me
Me fear : Nothing. When one starts fearing, there's no end to it.
What makes me happy : My friends
My strength : My family
My weakness : Delicious food
My favorite heroine(s) : Shabana Azmi, Sridevi
My asset : My smile
My pastime : Horse-riding, swimming
Love to me is : the biggest wonder in the world
My favorite music : Madonna
What flatters me : My fans' love and affection.
What irritates me : Being woken up in the morning without a reason
My favorite adage : 'The secret of success is being at the right place at the right time."
My close friends : Too many, cannot mention all of their names here.
My favorite movies : Mahanadhi (Tamil), Azhagi (Tamil) and Castaway
My birthday : September 28
My favorite place : Nepal
My favorite drink : Strawberry milkshake
My favorite book : Alchemist
My favorite TV program : 'The Amazing Race' (AXN)
My favorite color(s) : Blue and pink
Cinema Express..... : A quality, colorful treat
My favorite dress : Saree, particularly Kancheepuram Silk.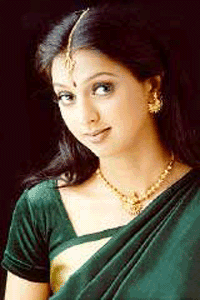 Gayatri Jayaraman , 20 years old, resident of Chennai is a successful model. She says she wants to make it to the world of International Modeling. She has been modeling for sometime now, and while its a very time consuming occupation, She tries and balances her time between modeling, education and other activities. She is studying physiotherapy at SRM College near Chennai. Her mother is the main inspiration and the driving force that has motivated her into exploring modeling- She is all praise for her mother who is the driving force behind her successes.
Her main career achievement is entering into the Finals of Femina Miss India 2000 conducted in January this year at Pune. She was selected for the 26 finalist from 8000 entries and made her entrance in the final 5. A real " Beauty with Brains" . She also have won the "Miss Tamil Nadu" and "Miss South India". She was formerly a VJ for Fanta "Illimai Pudhumai" on SunTV and "Telephone Manipol" on Vijay TV. One of her missions is to help the destitute and perform social service by volunteering with various social service organizations in India and she believes that she will be able to use her knowledge of physiotherapy to help others improve their lives. She is interested in riding horses , doing swimming and aerobics in her spare time.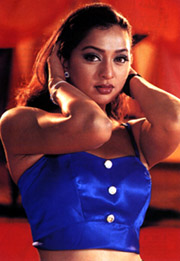 GAYATHRI
(Source : www.myindiancafe.com)
"No Permanent place in cinema without showing glamour."
She is on the threshold of Tamil Cinema. Her first film Manathai Thirudivittaiwas a moderate success. From this movie, she has stolen many young hearts of Tamil Cinema audients. Naturally she could steal several hearts by her chic dress approach and liberty to show body outlines.
When pointed out was it her aim to overthrow other glam queen by showing excessive attraction...
"It was not my idea to expose glamour. Only for a single dance number I used glamour dresses. Since the same is repeated often in TV, it appears as if I am bent on showing glamour.
Gayatri Jayaraman on films, modelling and herself......

(Source : www.kumudam.com)(14.10.2002)

Cinema

Nobody in my home is fond of films.
My dad has never seen a film yet. When in school, I didn't like films too. When performing in school dramas, I thought I could do something in the media. First I took to modelling. Since modelling and films are nter-related, I joined films.

Modelling

Modelling is different in different places. In Tamil films, Models were introduced from Bombay. I am the first Tamil girl in modelling. After me, now there are Trisha and Monisha. We bring models from Bombay and make them the heroines in our films. But in Mumbai, Tamil girl are treated with contempt. If a Tamil girl tries her hand at Hindi films, they ask her 'Why don't you work in Tamil films? Why do you come here?' And they cite a stupid reason for that. They say 'If a girl's face is round, she's a Tamil'! And that they don't like the round faces! How many of these round faces from Mumbai have succeeded here in Tamil Cinema!

Glamour

An important aspect for the heroines in the present day scenario, since there's a lot of competetion here. I ensure that it doesn't turn into obscenity.

Actor


I like the performance of Raghuvaran. I don't miss a single film of his. His performance leaves an impact on the minds of the people watching the film. He transforms into the role and performs with total involvement.

Hobby

I eat well! Thats my hobby!

Desire

I wish to be happy now and always!